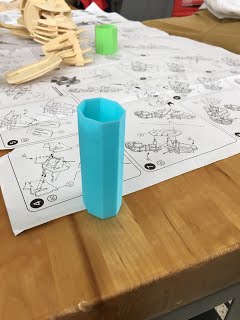 This is the 3D printed version of my lacrosse stick. Obviously the height of the final product will be much longer (10.5 times longer specifically) but to 3D print that much would simply be a waste of time. However, the width, length, and shape of the 3D printed product will be the exact same as the final.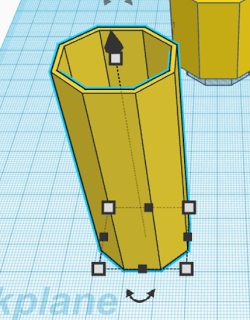 This is my next tinker cad. Once 3D printed, this should be the exact measurements of the final lacrosse stick (excluding height because the 3D printer can't print that high. I will also see if the previous sleeve fits over this perfectly which would mean that it is the exact size needed.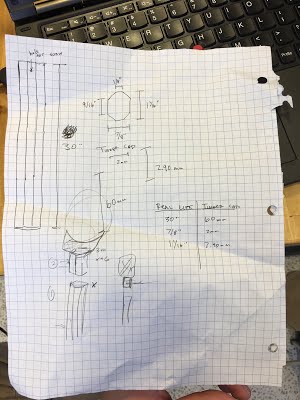 This is the initial design for my wooden lacrosse shaft. The measurements and shapes are as follows on the sheet.